LANDTOP 0.25HP-10HP YC/YCL Single-Phase Electric Motor
Product Detail
Product Tags
YC series heavy-duty single-phase motors are suitable for small size machine tools and water pumps, especially suitable for family workshops where only single-phase power be supplied. This series motors are designed with the latest technology, manufactured with the quality materials, have following features: good performance, safe and reliable operation, nice appearance, convenient maintenance, meet the IEC standards.
YC series motors are of IP44 totally enclosed fan-cooled (TEFC) type, capacitor starting for rated output up to 3HP, on rated voltage and 50Hz, the starting torque is three times more than the rated torque while 60Hz is 2.75 times more. Capacitors start and run type for Motors 4HP and above, it have following features: high starting torque, smooth running, low temperature rise, low noise and greater overload performance.
YCL series heavy-duty capacitor start and run, single phase induction motors are suitable for driving small-size turning machine, especially suitable for household and workshop where only need single-phase power be supplied. This series motors are designed with advanced technique and made of quality materials. It also have following features: low noise, low temperature rise, small starting current, high starting torque, reliable operation, easy maintenance and nice appearance, they also meet the relative standards of IEC.
YCL series motors are similar to YC series in appearance. Comparing with the same output of YC series motors, YCL series temperature rise be reduced 8.74k on average, efficiency be increased 4.21%, power factor be increased 0.16.
Type

Output

Current

Power

Eff

Speed

Tstart/Tn

Ist/In

Tmax/Tn

kW

HP

(A)

factor

(%)

(r/min)

YC711-2

0.18

0.25

1.9

0.7

63

2800

3

6.5

1.8

YC712-2

0.25

0.34

2.4

0.72

65

2800

3

6.5

1.8

YC80A-2

0.37

0.5

3.5

0.74

66

2840

3

6.5

1.8

YC80B-2

0.55

0.75

5.04

0.74

67

2850

3

6.5

1.8

YC80C-2

0.75

1

6.68

0.75

68

2850

3

6.5

1.8

YC90S-2

1.1

1.5

8.93

0.8

70

2850

2.8

7

1.8

YC90L-2

1.5

2

11.4

0.82

73

2870

2.8

7

1.8

YC100L-2

2.2

3

16.5

0.82

74

2900

2.5

7

1.8

YC112M1-2

3

4

21.4

0.84

76

2900

2.2

7

1.8

YC112M2-2

3.7

5

24.8

0.86

79

2900

2.2

7

1.8

YC711-4

0.12

0.16

1.9

0.58

48

1400

3

6

1.8

YC712-4

0.18

0.24

2.7

0.6

50

1400

3

6

1.8

YC80A-4

0.25

0.33

3.52

0.62

52

1400

3

6

1.8

YC80B-4

0.37

0.5

4.69

0.64

56

1400

3

6

1.8

YC80C-4

0.55

0.75

6

0.65

60

1400

3

6

1.8

YC90S-4

0.75

1

7.5

0.72

63

1400

2.8

6.5

1.8

YC90L-4

1.1

1.5

10.4

0.72

67

1420

2.8

6.5

1.8

YC100L-4

1.5

2

13

0.73

72

1440

2.8

6.5

1.8

YC112M-4

2.2

3

18.5

0.74

73

1450

2.5

6.5

1.8

YC132SA-4

3

4

22.4

0.8

76

1450

2.2

6.5

1.8

YC132SB-4

3.7

5

26

0.82

79

1450

2.2

6.5

1.8

YC132M1-4

5.5

7.5

32.5

0.95

81

1450

2.1

6.5

1.8

YC132M2-4

7.5

10

43.3

0.95

83

1450

2.1

6.5

1.8
Overall & Installation Dimensions

Frame

Mounting Dimension

Overall Dimension

size

A

B

C

D

E

F

G

H

K

M

N

P

R

S

T

AB

AC

AD

HD

L

71

112

90

45

14

30

5

11

71

7

130

110

160

0

10

3.5

145

145

140

180

255

80

125

100

50

19

40

6

16

80

10

165

130

200

0

12

3.5

160

165

150

200

295

90S

140

100

56

24

50

8

20

90

10

165

130

200

0

12

3.5

180

185

160

240

370

90L

140

125

56

24

50

8

20

90

10

165

130

200

0

12

3.5

180

185

160

240

400

100L

160

140

63

28

60

8

24

100

12

215

180

250

0

15

4

205

220

180

260

430

112M

190

140

70

28

60

8

24

112

12

215

180

250

0

15

4

245

250

190

300

455

132S

216

140

89

38

80

10

33

132

12

265

230

300

0

15

4

280

290

210

350

525

132M

216

178

89

38

80

10

33

132

12

265

230

300

0

15

4

280

290

210

350

553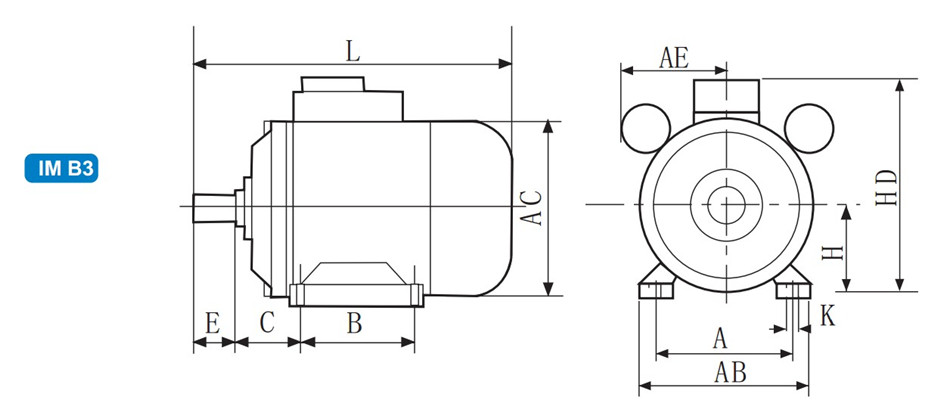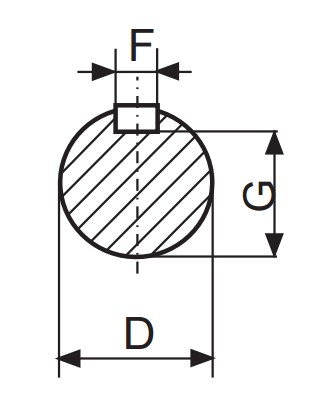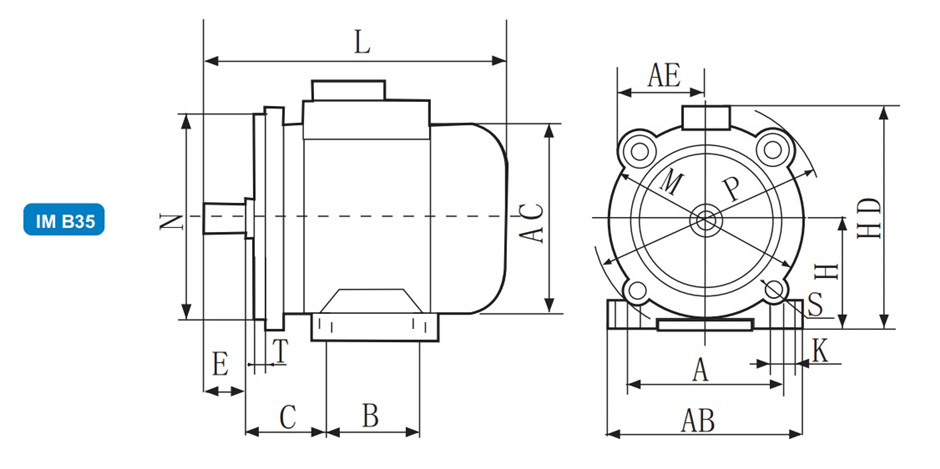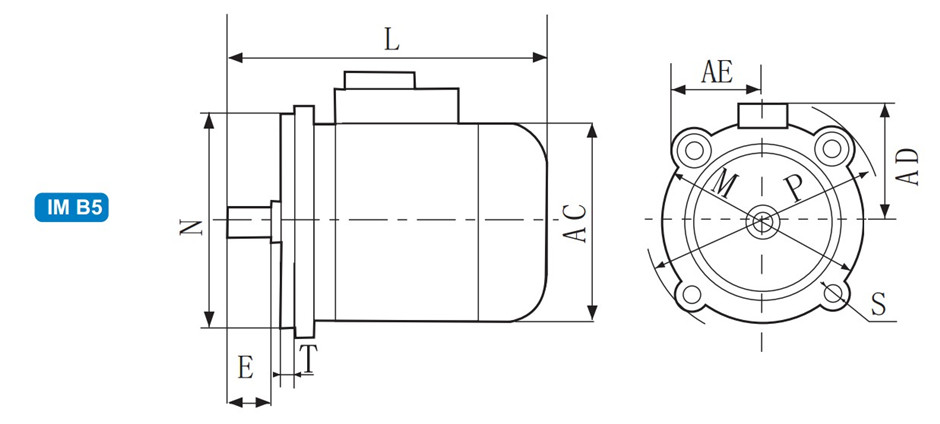 ---
Previous:
LANDTOP Movable Trailer Diesel Generator
---
Send your message to us:
Write your message here and send it to us